---
See Us In Action

Watch our latest overview video to learn more about our efforts and see our teammates in action. Hear what Hendrick Cares means to them and our community partners in their own words.

Watch Now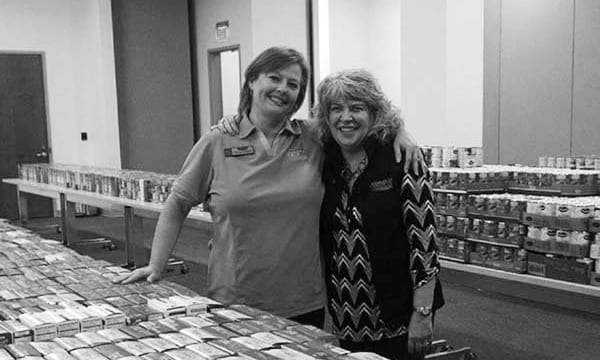 Since 2001, Hendrick Automotive Group has organized an annual meal drive to collect, assemble and deliver traditional holiday meals complete with turkey and pie to families, just in time for Thanksgiving. To date, nearly 30,000 meals have been donated to help feed 119,000 people.
Click here
to watch a brief video about the meal drive.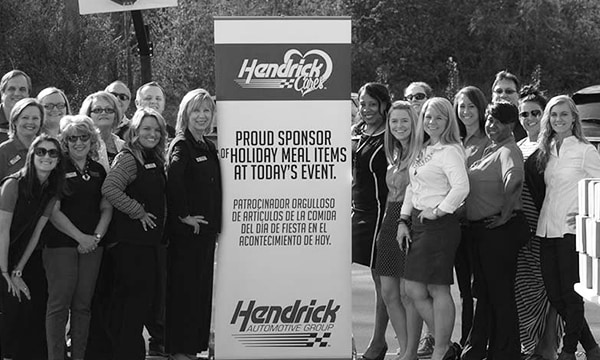 Teammates volunteer to collect, package and distribute meal items prior to spring break - a week seen by many families as 10 days without access to school-provided breakfasts and lunches for their children. This program began in 2011. Including the 2020 Spring Meal Drive, 32,600 meals have helped feed more than 130,500 people.
Click here
to watch a brief video about the meal drive.
---
Our Initiatives
Hendrick Automotive Group dealerships are out in the community making a difference year-round. Take a look at some of our partnerships and dealership-lead efforts.
 
Community: Walter G. Byers School
Mercedes Benz of Northlake adopted school for the past 5 years is Walter G. Byers. Mercedes Benz of Northlake helps to bring a smile to the students and teachers throughout the school year with providing, community resources, meals, essential and critical needs, mentoring programs, reading buddies, and in kind donations to help them strive to reach their full potential. Our employees are committed to the long-term work it takes to reshape the direction of their lives.
 
Customers: Mercedes Benz Club of America, Carolina's Section
Established in 1956, MBCA has approximately 26,000 active members and 9,251 additional household members in 12 regions, which are comprised of 80+ local sections throughout the United States and Canada. The Carolina's Section as had several events, from social gatherings to tech sessions, car shows to driving events that Mercedes Benz of Northlake has held, sponsored, contributed in kind donations, or participated in. We are proud to have these customers visiting our dealership, not only as a customer, but also as family.
Employees: Awards and Recognition for our Employees 
"You're Awesome" award recognizes those employees whose job is not numerically measured, yet plays an integral role in the workplace.

"Chief Energy Officer" award recognizes employees that demonstrate enthusiasm, servant leadership and goes beyond their daily duties.

Anniversary and Birthday Recognition awards for employees celebrating 5 years with the Hendrick Automotive Group. Recipients receive Hendrick plaque with the awarded employee's name. Employees celebrating 25 years with Hendrick receive a Rolex.

Also, throughout the year, our fixed and variable operation departments organize employee outing to celebrate achieving departmental goals. Such activities may include bowling, golfing, pizza parties, etc. In addition, once a month we hold a luncheon, in which the general manager celebrates the dealerships accomplishments, recognizes top sales and service advisors, play fun games and motivates us to do our best. With the help of our Special Events Coordinator, Cali Young, we hold wellness programs throughout the years that include coach visits and teach stretching techniques, weight-loss competitions and participation in local gym facilities.