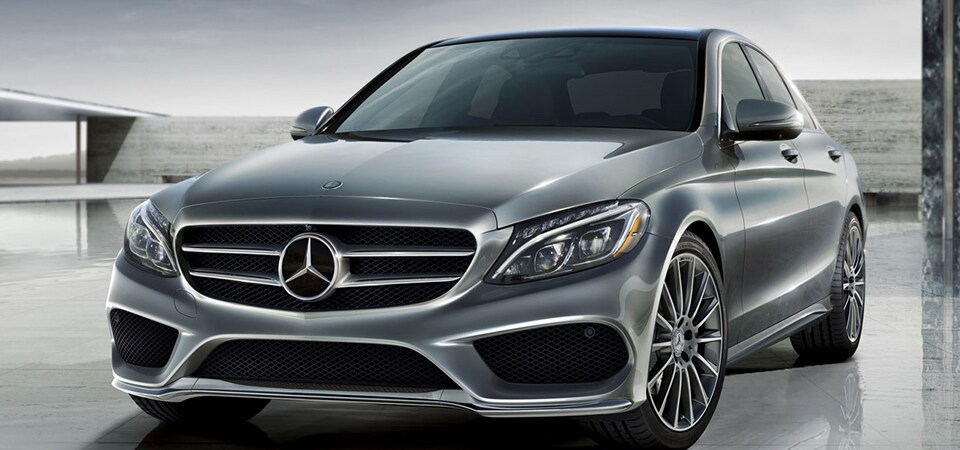 Call 888-866-0973 To Learn More About the 2018 C-Class
Welcome to Hendrick Northlake Mercedes- your premier location for all of your new Mercedes shopping and servicing. Our friendly sales staff are proud to show you our all-new vast inventory of 2018 C-Class sedans. If you are looking for a luxurious, well-designed sedan that is both stylish and functional, the C-Class is a great option for you. You will love the customizable and standard features that are available in this top-level sedan. Come by and see us today to get behind the wheel of questionably one of the most spacious and elegant sedans on the market.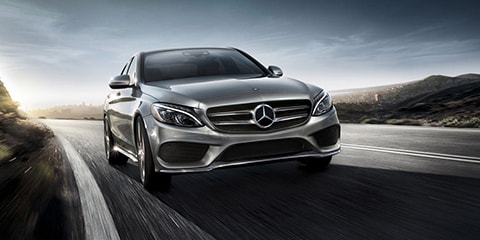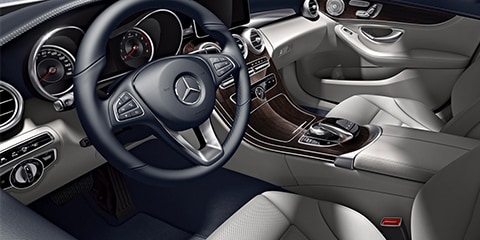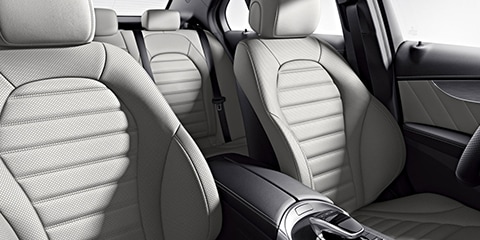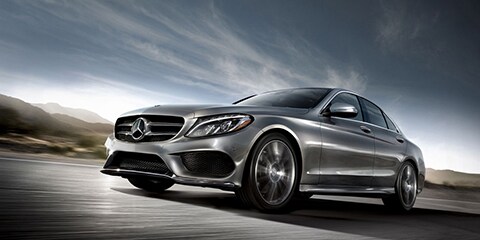 Elegant Exterior, Performance that Excites
Performance should be the middle name of the Mercedes C-Class sedan. The turbo C 300 engine can reach 60 in 5.8 seconds, in addition to the 241 hp and nine-speed paddle shifters. The C-Class completely outperforms its fellow sport competitors. With 4-wheel multi-link suspension, all-wheel-drive C 300 4MATIC, and countless C-Class innovations makes this sporty, luxurious sedan one of the most efficient and sought-after on the market.

Luxury is not only found under the hood or in the interior of the Mercedes C-Class sedan at Hendrick Northlake Mercedes. The elegant, sporty, yet sophisticated sculpted design of the C-Class is impeccable. The bold, iconic grille and 17-inch or 19-inch wheels help take this sedan on to a whole other level, while maintaining the classic look of Mercedes-Benz. Agility, efficiency, and longevity are all obtainable when you are behind the wheel of the all-new 2018 Mercedes-Benz C-Class sedan.
Intricate, Internal Innovation
Hendrick Northlake Mercedes is proud to be a dealer of the Mercedes C-Class sedan which embodies luxury and functionality just for you. Our interior was engineered to be practical for you and your passengers, while surpassing any expectations you could have set for a sedan interior. The Burmester audio and touchpad COMAND navigation and hands-free Bluetooth makes the Mercedes C-Class perfect for all of your travels and personal concerts. Enjoy five years of mbrace Connect services come standard in all of these technologically-advanced sedans. Fall in love with the connectivity of this brand-new 2018 C-Class.

Safety and practicality were at the forefront of the design plan in the 2018 Mercedes C-Class. The sleek dashboard and digital display make the interior of the Mercedes C-Class irresistible. Ride around Northlake safely thanks to various standard and optional radar systems that aid in alerting you about maintenance issues, help you brake, and respond for you to help avoid a collision. Every possible safety and technology feature was carefully thought out for you. Experience all of these incredible features that we know you will love at Hendrick Northlake Mercedes when you test drive the 2018 Mercedes C-Class.
Call 888-866-0973 To Learn More About the 2018 C-Class
The 2018 C-Class is Available in the Following Trims
C-Class C 300 Sedan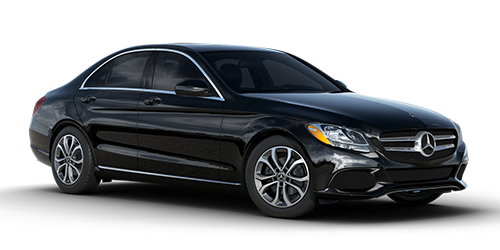 C-Class C 300 4MATIC Sedan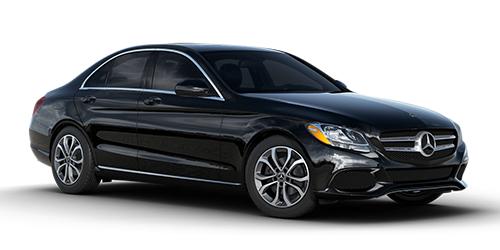 C-Class C 350e Plug-in Hybrid Sedan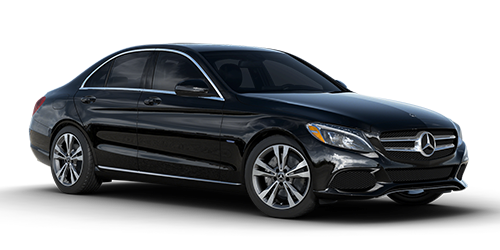 Mercedes-Benz of Northlake serves customers from Huntersville, Hickory, Concord, Mooresville and all of the surrounding North Carolina communities, helping them find the new 2018 Mercedes-Benz C-Class model they've been seeking. We're proud of the exceptional level of service that our sales personnel are known for providing, and we work hard to make that each person that visits our dealership leaves satisfied. When it's time to purchase your new 2018 C-Class, come by and speak with any of our friendly and knowledgeable salespeople and let them go over all of the options currently available to you.