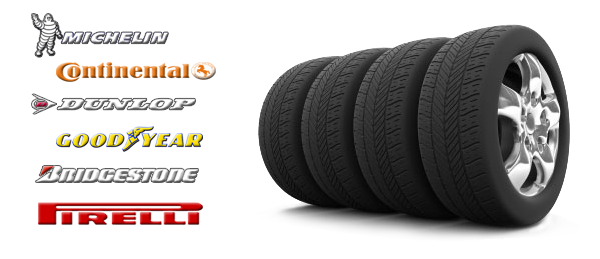 Make an Inquiry
Hours
Monday

7:30AM - 6:00PM

Tuesday

7:30AM - 6:00PM

Wednesday

7:30AM - 6:00PM

Thursday

7:30AM - 6:00PM

Friday

7:30AM - 6:00PM

Saturday

7:30AM - 3:30PM

Sunday

Closed
We Specialize in Tires here in Charlotte, NC
Tires are an essential component of your Mercedes-Benz driving experience. They provide the four points of contact between your vehicle and the road, and affect acceleration, braking, cornering and the overall safety of your vehicle. At Mercedes-Benz of Northlake in Charlotte, NC, you can be confident that the correct tires will be used on your vehicle. We offer you high-quality tires - approved by Mercedes-Benz - designed for each model's suspension and performance capability.
Whether you drive a C-Class, a GL-Class or any other Mercedes-Benz model, your tires were selected to provide superior performance and comfort. Mercedes-Benz of Northlake performs extensive evaluations to determine which tires are best suited for each vehicle. Whether your vehicle requires Continental, Bridgestone, Goodyear or another quality tire brand, you can trust that our Charlotte Tire Center includes the approved, recommended brands to deliver the best driving experience.
Performance, Comfort and Safety is What You Can Expect For Your Mercedes-Benz
While other tire shops may (or may not) offer the same brands and basic types of tires, Mercedes-Benz of Northlake knows Mercedes-Benz vehicles and their tire requirements better than anyone else. A common misconception is that tires are more expensive at a dealership. The truth is that our Charlotte Mercedes-Benz dealership offers competitive pricing on national brand tires, specifically designed for your Mercedes-Benz vehicle. We carry all OEM tires such as Bridgestone, Continental, Dunlop, Goodyear, Michelin, and Pirelli.
Our Tire Center in Charlotte provides tire options in all approved sizes to meet your automotive needs. Competitively priced Mercedes-Benz tires are selected to provide an exceptional driving experience with characteristics including superior handling for wet or dry traction, stability, tread life, acoustics, comfort and rolling resistance, which impacts fuel economy. These considerations, as well as load and speed ratings, determine which brands and tire types are approved for use on your Mercedes-Benz.