GLB Models For Sale in North Carolina
Ruggedly refined with a look that can't help but to attract attention, the new 2021 Mercedes-Benz GLB will turn heads on any Charlotte street. The intelligence of the 2021 GLB SUV is on full display once you step inside, with the ability to carry on a conversation and listen to your questions and requests. Your passengers will no doubt appreciate the incredible amount of space available in these latest GLB models, helping to make every journey you embark upon more enjoyable no matter how long it takes to arrive at your destination.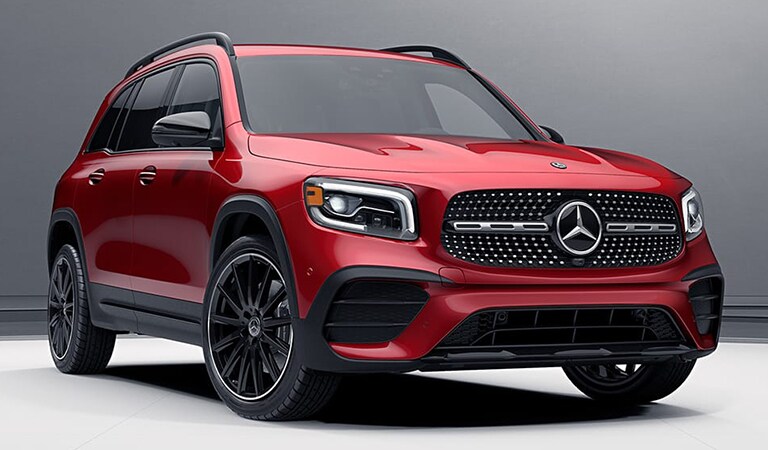 Solid and sporty with an ultra-aggressive SUV stance, the new 2021 GLB attracts all the right types of attention. Available exterior features include:
Chrome diamond-block grille
Panorama roof
Aluminum roof rails
Gloss Black exterior accents
And more
Loaded with luxury and with space to spare, there's no adventure too far away for the new 2021 Mercedes-Benz GLB. Available interior features include:
Power liftgate
LED ambient lighting w/ illuminated vents
Sport front seats
Burmester Surround Sound System
And more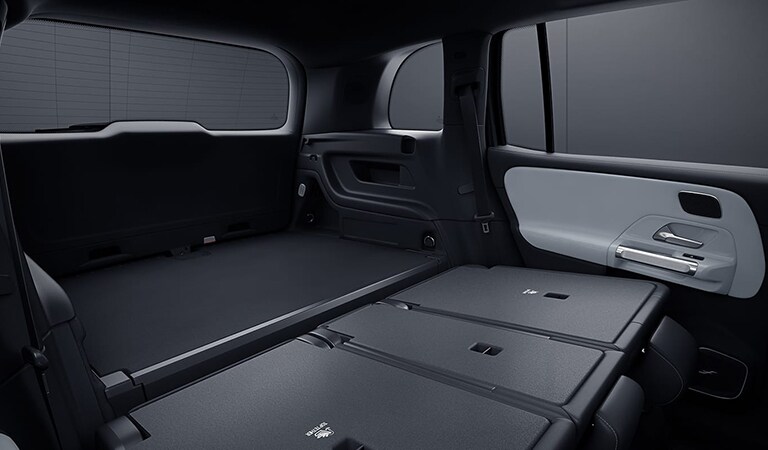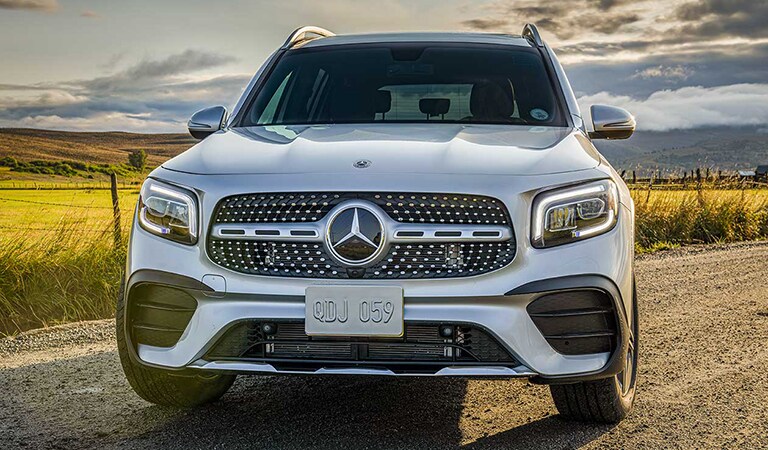 Whether you're setting out on an off-road excursion or cruising around town, your GLB will get you there in style. Available performance features include:
19-inch 10-spoke wheels
4MATIC all-wheel drive
Direct-Steer
Adjustable suspension
And more



Available Trims
GLB 250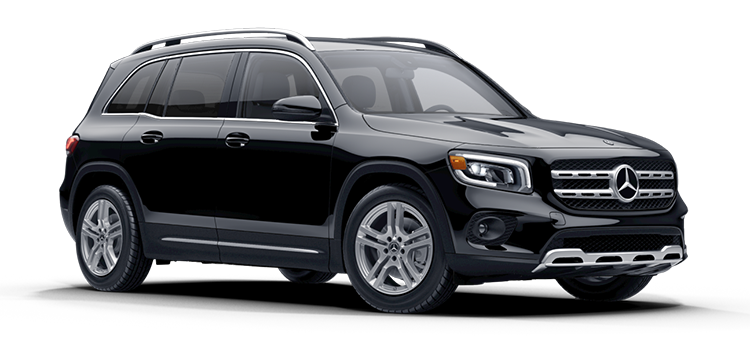 View Inventory
GLB 250 4MATIC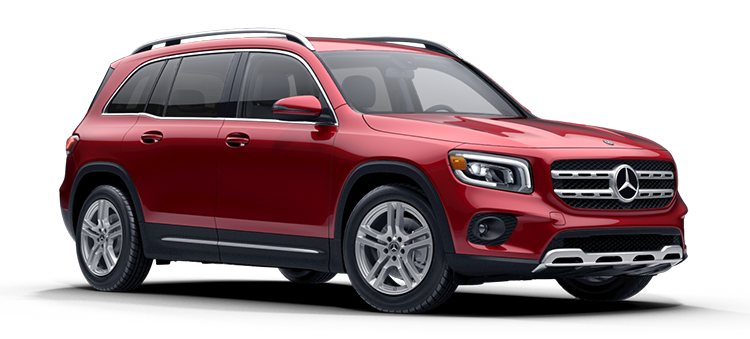 View Inventory
Frequently Asked Questions About the Mercedes-Benz GLB
Does the Mercedes-Benz GLB seat seven people?
Yes, the Mercedes-Benz GLB has the capability to seat five to seven people! That optional 7-seater option makes this model a standout option for city dwellers who love the compact yet spacious nature of a GLB. If you're looking for an SUV that fits into the tight spaces while also offering ample cargo and passenger space - the Mercedes-Benz GLB may be perfect for you and your lifestyle.
Is the Mercedes-Benz GLB bigger than the GLC?
The GLB has a higher optional seating capacity but is actually slightly more compact in both length and width than the GLC SUV. This makes the GLB an ideal choice for someone constantly trying to squeeze into tight spaces. Depending on what style and measurement preference you have, will determine which SUV is best for you. Contact us to compare the two SUVs today.
What safety features are available on the new 2021 Mercedes-Benz GLB?
The GLB has a myriad of features designed to keep you and other drivers safe. You'll enjoy brake assist technology, a Mercedes-Benz Emergency call service, and a dashcam! These features, among others, will certainly make driving our Charlotte roadways safer. Grant yourself the peace of mind you deserve when riding alone, with your pets, or with friends and family!
What does the 3-position memory seating mean for me?
The Mercedes-Benz GLB offers power front seats with 3-position memory, which means that if you have 3 frequent front seat passengers or drivers - you'll be able to program your three stored seat positions for ease of access. Never worry about finding the perfect seating position again. You'll also enjoy power side mirror positions, where you'll be able to program corresponding mirror views for each seating position. Drive comfortably each time you get behind the wheel of your new Mercedes-Benz GLB.
What is the difference between the GLB and GLC?
The key difference between the Mercedes-Benz GLB and GLC is size. The GLC only seats five passengers while the GLB has the ability to seat seven. If you're looking for more passenger room or find yourself riding around Charlotte without enough room - the GLB may be the perfect SUV for you or your family. Both are incredible choices, but the GLB is certainly the larger option.
Does the Mercedes-Benz GLB require premium gas?
Yes, the GLB does require premium unleaded gas.  Mercedes-Benz vehicles have high compression engines which create higher pre-combustion temperature and are equipped with many electronic controls and sensors. Using lower octane than recommended can cause the check engine light to come on. Contact our Mercedes-Benz of Northlake team to learn more or have your questions answered.
What is the Mercedes-Benz GLB SUV classified as?
The new Mercedes-Benz GLB SUV is a compact crossover SUV, and it is the first Mercedes compact SUV to offer third-row seating. Mercedes-Benz of Northlake is thrilled to offer you this sporty and compact model, so contact our dealership to learn more.