GLE Models For Sale in North Carolina
The roomiest GLE we've ever produced, these new 2021 models also more agile and aerodynamic than previous generations. From LED headlamps to a bold yet elegant cabin, the new 2021 GLE lineup available at Mercedes-Benz of Northlake wrap first-in-class tech into finely tailored style. Strap in and get ready for a luxury SUV driving experience that you won't soon be forgetting. The luxury SUV that started the segment, the Mercedes-Benz GLE, continues to lead the way for model year 2021.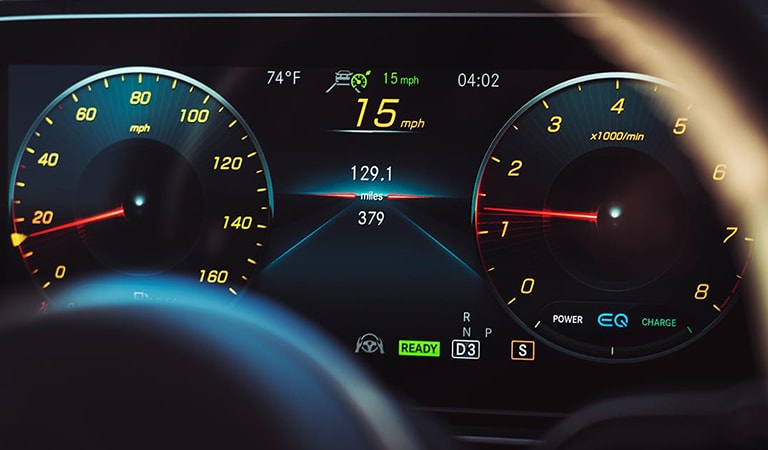 Speak naturally and your 2021 GLE SUV listens, learns, and helps by controlling features or finding destinations. Available technology features include:
Interior Assistant
12.3-inch touchscreen
Console touchpad
MB Navigation
And more
Advanced efficiency, handling and capability works to benefit Charlotte owners in 2021 Mercedes-Benz GLE models. Available performance features include:
DYNAMIC SELECT
Biturbo V8 engine
9G-TRONIC automatic transmission
EQ Boost Integrated Starter-Generator
And more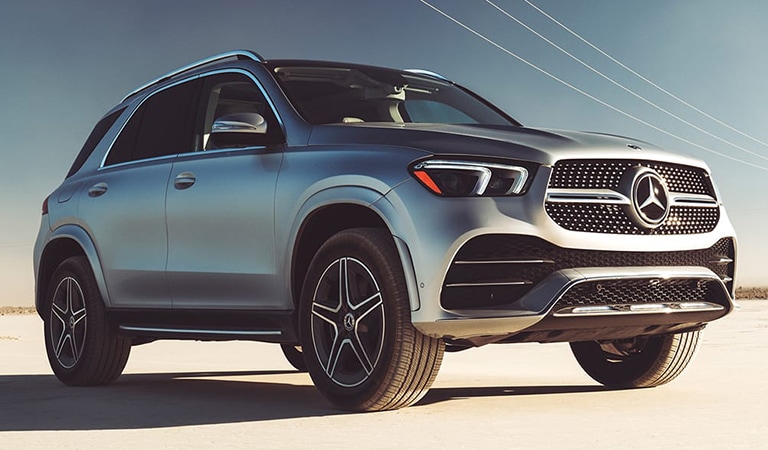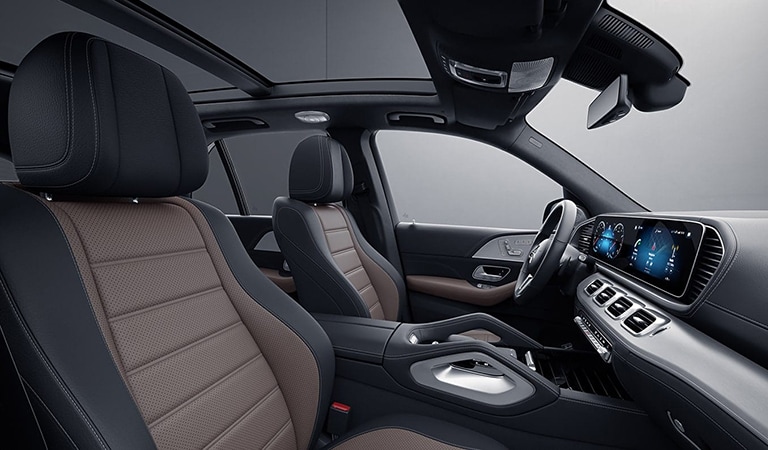 Raise your new 2021 Mercedes-Benz GLE to a spacious seven-seater with plenty of room using the 3rd-row seating option. Available interior features include:
64-color LED ambient lighting
Ventilated/massage seating
Steering-wheel Touch Controls
Power-folding 2nd-row seatbacks
And more



Available Trims
Frequently Asked Questions About the Mercedes-Benz GLE
What is the seating capacity of the Mercedes-Benz GLE?
The GLE has a seating capacity of five to seven people, depending on whether your GLE has the optional 3rd-row Seat Package. Contact our Mercedes-Benz of Northlake dealership today to view our selection of new 2021 GLE SUVs. We're happy to get you scheduled for a test drive today!
Which is better, the GLE or GLC?
The Mercedes-Benz GLE and GLC are both very popular amongst our Charlotte area customers. However, the GLE can seat seven when properly equipped and the GLC seats a maximum of five. Depending on your needs, you may choose one or the other! Of course, there are varying trims with 4MATIC all-wheel drive capability!
What's the difference between the Mercedes-Benz GLE and GLS?
The GLE and GLS are different types of vehicles. The GLE has more defined corners and tends to ride slightly taller than the GLS. However, generally speaking, the GLS tends to be larger than the GLE in most areas because it's several inches longer when measured from the outside. The decision of which is best for you depends on your specific needs.
What safety features are available on the GLE?
Your Mercedes-Benz GLE was built with your safety in mind. Features like Attention Assist will help you stay more alert on the road. For example, audible or other signals will sound if your vehicle's systems detect any signs of drowsiness such as swerving and more. Active Brake Assist will also help prevent crashes, so contact us to learn more about the safety features associated with your GLE.
2021 Mercedes-Benz GLE vs. 2021 BMW X5
When we look at a side-by-side comparison between these two luxury SUVs, we see a clear winner. The beautifully crafted Mercedes-Benz GLE is in a class of its own with available features like 2nd and 3rd-row power-adjustable seating and the new MBUX technology that helps you seamlessly connect to your vehicle. Learn more about how the two luxury brands stack up against each other in this head-to-head comparison.
Should I Buy or Lease a New Mercedes-Benz GLE?
Buying or leasing depends on your lifestyle and needs. For example, if you are a person who isn't a high-mileage driver - leasing may be a good fit. In many cases, a leaser will put little to no money down and you'll really only pay for the portion of the vehicle you use. Now, you should consider buying the Mercedes-Benz GLE if you are a high-mileage driver who wishes to build equity toward ownership. Mercedes-Benz SUVs have a higher than average resale value, which means you'll be able to sell your vehicle at any time and on your own terms.
Should I Use Premium Gas when fueling my GLE SUV?
The Mercedes-Benz GLE SUV should be fueled using premium gas because of higher octane levels. Regular unleaded gasoline contains low octane gas, which isn't ideal for most luxury vehicles like the Mercedes-Benz GLE and other SUVs. Using premium gas also ensures that your SUV's warranty isn't voided and your vehicle is healthily maintained. If you have further questions, speak with one of our Mercedes-Benz salespeople for additional details.
When does the 2022 Mercedes-Benz GLE information get released?
Fall of 2021 is when the information about the 2022 Mercedes-Benz GLE is expected to be released. As of now, it doesn't seem that any drastic or fundamental changes are being made to the SUV, so I think shoppers in the market for a 2022 GLE are looking forward to the latest features to become available. 
What is the difference between the Mercedes-Benz GLE and GLE 4MATIC?
The GLE 350 4MATIC is prepared to handle Charlotte's slippery weather conditions because of the 4MATIC system engineered by Mercedes-Benz. This system is an AWD (All-Wheel Drive) system that provides maximum traction to keep you and others on the road safe. When you visit our dealership, we encourage you to ask a member of our Northlake team questions about our 4MATIC system. Is it right for you?
.